03-23-2022, 10:31 AM (This post was last modified: 07-15-2022, 10:49 AM by klodasmone.)
Download LF3BYTITASŽIBIKAS1.4a here:
https://www.mediafire.com/file/09emp1ixw...a.rar/file
https://www.sendspace.com/file/u8m5ll
http://www.fileconvoy.com/dfl.php?id=g5f...bf9dcacf5c
https://www.load.to/8B4DpfnAMQ/LF3BYTITA...AS1.4a.rar
---
PROMO: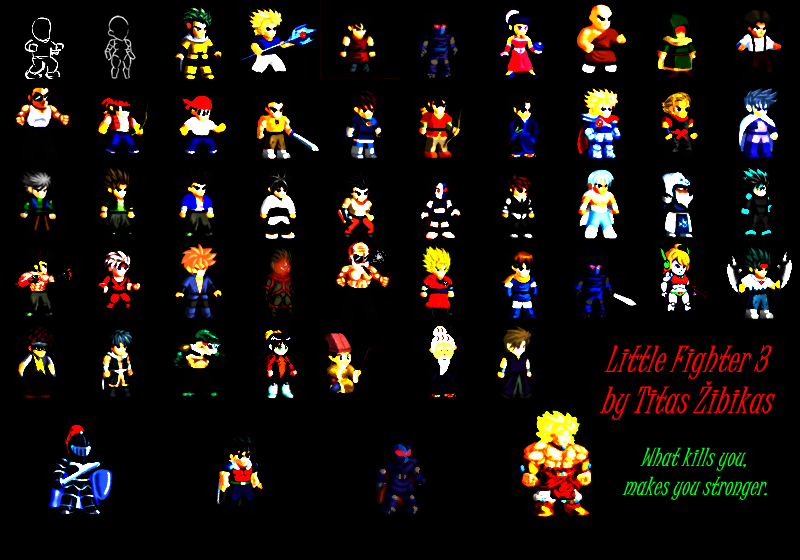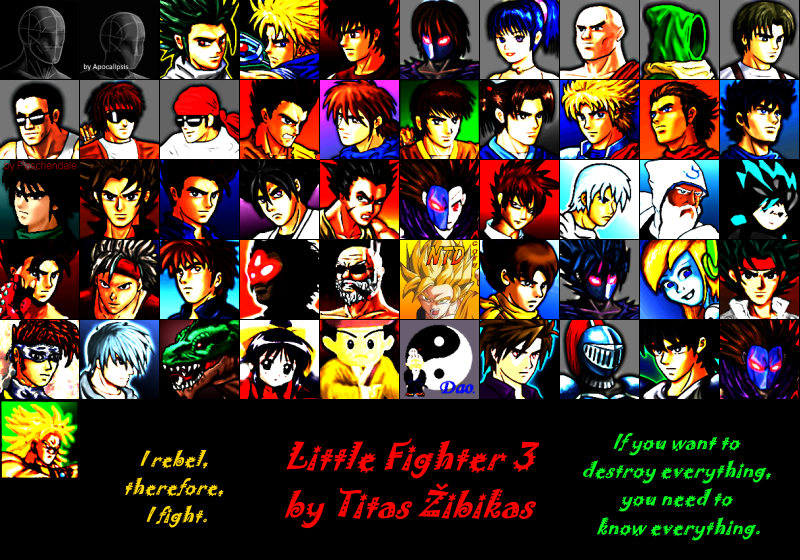 ---
Greetings, fellow emperors. My name is Titas Žibikas and I'm from Lithuania.
I worked with the Wong brothers on LF1 and LF2. They taught me everything I know about programming, game design and modern computing. Thank you from the bottom of my heart to these fine gents.
The Powers That Be ordered a beta version for LF3 which I had to compile in 3 days. So, here it is --- Little Fighter 3 demo in 3 days. Oh, the sweet irony of it all!
Anyway, that's it. Please, play it, enjoy it, rate it and comment it.
Respectfully, Titas Žibikas aka Paschendale
2022-03-23